PROTECT YOUR DIGITAL IDENTITY WITH​
With a .VOTE website, you ensure your political campaign stands out among the competition
while simplifying how you reach voters.
PROTECT YOUR DIGITAL IDENTITY WITH​
With a .VOTE website, you ensure your campaign stands out among the competition
while simplifying how you reach voters.
As a candidate, organization; cause, sports team or even restaurant; establishing your presence on the Internet is vital to reach your target audience and achieving your goal. Your domain name must be clean, simple and succinct. With the Internet more crowded than ever, choose a domain that can stand out and be utlitized in future campaigns.
DRIVE TRAFFIC TO YOUR SITE
Your website is your most valuable digital asset. When developing your website you want to ensure your target audience can find you easily. In order to ensure you are utilizing your Internet real estate in the best way possible you want to supercharge your SEO and drive your target audience to your site.
With the growth of social media, it is important to understand how and when to engage across platforms.
.Vote provides home of a voting-related domain website that offers solutions for creating and managing websites for various voting activities such as politics, voting, elections, surveys, polls, etc. In addition, we offer tools such as custom voter registration forms, secure voting platforms, and real-time results reporting.
In a world where every voice matters, the .vote domain service provider stands tall as the beacon of democracy. We provide a one-stop shop for voting, political campaign, election campaign and empowering people to have their say in the decisions that shape their lives. .Vote, offers custom voter registration forms, secure voting platforms, political platforms and real-time results reporting, making the voting process quick, easy, and reliable. We will cover everything for you if you want to establish a robust online presence. 
Learn More About .Vote Domain
A .Vote domain is specifically designed to facilitate voting processes such as elections, political identity, voting engagement, election engagement, surveys, polls, etc. These websites are used by organizations, governments, political parties, and businesses to gather opinions and make informed decisions. .Vote domain help clients effectively to understand how to use the platform for their specific needs.
Imagine having a unique, memorable address on the web that perfectly represents your brand or personal style. That is what the .vote domain is all about. With our user-friendly domain, you can easily find and claim your perfect domain name in just a few clicks. And the best part? Our domains come with unbeatable reliability, security, and 24/7 customer support, so you can rest easy knowing your online presence is in good hands.
Our pricing plans are designed to fit all budgets and offer various options. We will cover everything if you are looking for a basic package or something more advanced for domains. So, why wait? Take control of your online presence today and join the do-vote domain family.
What will you Get by Choosing the .Vote Domain for Political Campaigns?
When choosing a domain provider, we understand that trust is everything, so if you are thinking about what you will get from choosing the .Vote domain for your business, here are .Vote domain features you will get from us:
Affordable pricing is an important aspect for people when choosing a domain provider. Compare other companies with .Vote domain and take advantage of affordable packages without any hidden fees. Here are some features to look for to ensure you get good value for your money:
You can compare prices among different domain providers to ensure you get a competitive rate with the .Vote domain provider.
Our company does not have any hidden fees, such as a fee for transferring your domain to another provider or a fee for privacy protection.
One of the key advantages you will get by choosing the .vote domain is that it can increase the credibility of your political campaign. A custom domain name provides a professional image and suggests that you are serious about your online presence. This can help build trust with potential customers, clients, or followers, who are more likely to believe that you are a credible and reliable source of information or services.
In addition, having a custom domain name and email address that uses your domain name can make your communication with others appear more professional and trustworthy. This is important for businesses and individuals if you are looking to establish a strong online reputation and gain credibility in their industry.
A User-friendly interface is one of the main factors when choosing a domain service provider for your political campaign website. The dot vote domain website is designed for ease of mind, so you can quickly find and claim your perfect domain name with just a few clicks and .Vote domain manage all the websites easily, saving you time and reducing stress.
The advantage of owning a domain is that the .Vote domain user experience is very reliable and easy to set up. Register a .vote domain to get started your voting campaign or political campaign. Simply register your domain, set up your website, and start reaching your target audience.
In addition, many domain registrars and hosting providers offer a range of templates and website-building tools that make it easy to create a professional-looking website, even if you have limited technical expertise. Moreover, the ease of setup is an important advantage of owning a domain, as it can help you quickly and efficiently establish your online presence and reach your target audience. With the right tools and support, anyone can create a website and build an online presence with a custom domain name.
One of the major advantages of owning a domain is that it helps establish your brand and makes it easier for everyone to find you online. In addition, a memorable and unique  political or voting domain name can make your brand more recognizable, creating a stronger impression on potential customers and setting you apart from competitors.
By creating a consistent and professional online presence through a custom domain, you can increase the perception of your brand's credibility and reliability, leading to increased trust and customer loyalty. Moreover, owning a .Vote domain for online voting is important in building a strong website and establishing a professional online presence.
With a .vote domain you have 24/7 support from the domain registrar or .vote hosting provider. In addition, our company offers round-the-clock customer support, so you can get help with any technical issues or questions you may have about your domain.
Access to 24/7 support can be especially important for polling or political campaign websites that rely on their online presence to reach customers or generate revenue. In addition, if your website goes down or experiences technical issues, having access to immediate support can help you quickly resolve the problem and minimize the impact on your business.
In addition, having access to knowledgeable and experienced support staff can help you make the most of your domain and take advantage of features and tools that can help improve your online presence.
.Vote domain offers a wide range of domain extensions, so you can find the perfect fit for your brand or website. For example, this allows you to select a domain extension that is relevant to your political industry or voting industry, which can help make your domain name more memorable and easier to find.
The ability to choose from a wide variety of domain extensions gives you more control over your online identity. It can help you select a domain name that accurately represents your brand and is memorable for your target audience.
.Vote domain provides advanced security features to help and protect your website from cyber threats and keep your information safe. It also provides access to security features that can help protect your website and sensitive information. Some of the security features that are available for .vote domain include:
SSL Certificates: These encrypt sensitive information transmitted between your website and visitors, helping protect against data theft and unauthorized access.
Domain Name System (DNS) Security: This helps to protect your domain and website from malicious attacks, such as DNS hijacking or cache poisoning.
Spam and Malware Protection: .Vote domain offer tools and services to protect your website from spam and malware, helping to maintain the security and reputation of your online presence.
Daily Backups: Regular backups will help you ensure that your website and data are protected in the event of a technical issue or disaster.
You will get an advantage of .Vote domain customization options, with access to various tools that will help you to manage your domains and website easily and efficiently. Some of the domain management tools that are available include:
DNS Management: This will allow you to manage the settings and configuration of your domain, including the routing of web traffic and email.
Email Management: Domain registrars and hosting providers offer email services that allow you to create and manage email addresses that use your custom domain name.
Analytics and Reporting: Access to analytics and reporting tools will help you understand the performance and behavior of your website, allowing you to make informed decisions about your online presence.
Domain Forwarding: This allows you to redirect visitors to a different website or landing page when they access your domain name, making it easier to manage multiple online presences.
Having access to these domain management tools can simplify managing your online presence and help you make the most of your domain.
Advantages of Choosing a Dot Vote Domain for Online Voting
Here are some pros for choosing the dot vote domain for online voting. So always look at the pros before opting for the services.
Relevance: A .vote domain relates explicitly to the voting industry, political industry and election campaigns, which makes it a perfect fit for websites that provide voting services, election information, and resources for voters.
Credibility: Using a .vote domain can help establish credibility and trust with visitors, as it specifically relates to the voting, political and election industry and the services offered on your website.
Visibility: .Vote domain can help increase visibility for your website, as it will likely be easier for people to find your site when searching for voting-related information or resources.
Easy to Remember: A .vote domain name is easy to remember, as it specifically relates to the voting industry, which can help increase brand recall and return visits.
The pros  of using a .vote domain service will depend on your website's specific needs and goals. Therefore, it is important to carefully consider these factors and choose the best domain name for your website and business.
Why Choose .Vote Domain Registrar?
The power of the vote cannot be underestimated in today's world. It is the foundation of democracy and the cornerstone of our society, and by creating a .voting domain, you can harness that power as you have never done before.
Our .vote domains offer a unique and memorable way to express your commitment to the democratic process. Whether you are a political campaign, a nonprofit organization, or a concerned citizen, a .vote domain can help you stand out and make your voice heard.
At our company, we understand the importance of accessibility and transparency when it comes to voting. That is why we offer a range of tools and resources to help you quickly manage and promote your .voting domain. From easy-to-use website builders to powerful analytics, you will get:
Convenient and easy-to-use tools for managing your domain
Range of options for registering and managing your domain to fit your needs and budget
24/7 customer support to assist with any questions or issues
Value-added features such as privacy protection, domain forwarding, and email hosting
State-of-the-art infrastructure for reliability and uptime
Professional and memorable domain names to help you stand out in a crowded online world
Commitment to security and privacy to keep your information safe and secure.
In a world where trust in government and the political process is at an all-time low, having a professional and trustworthy .Vote domain can make all the difference. Choose .Vote domain provider, and let us help you promote democracy and build a better world.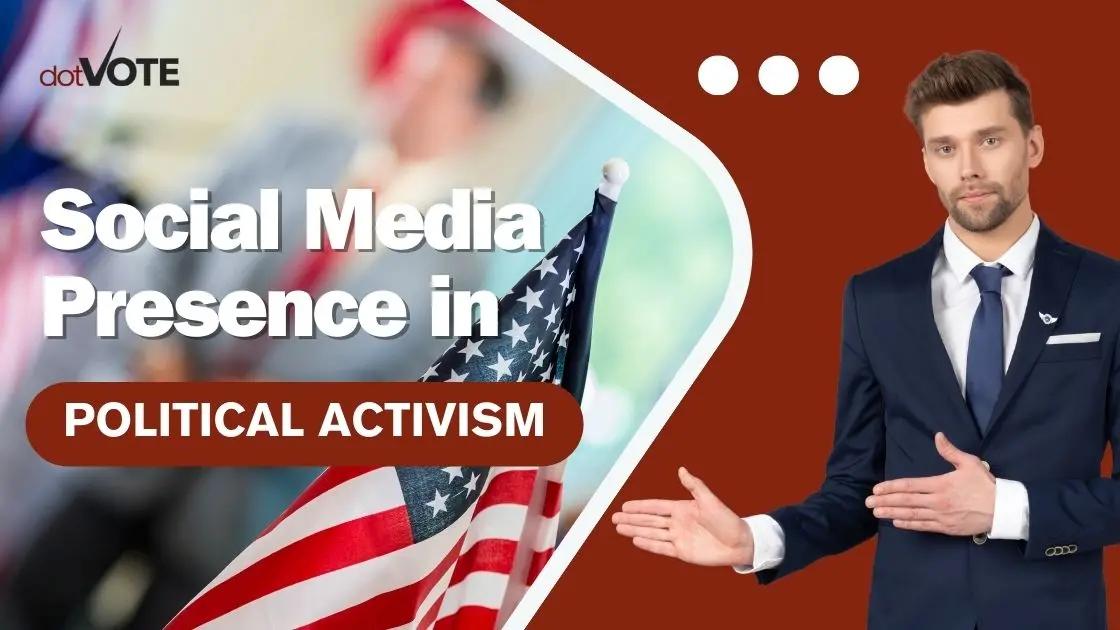 Political
Online presence is an inalienable part when it comes to present-day political activism. According to research, half of US citizens share their beliefs and opinions
Read More »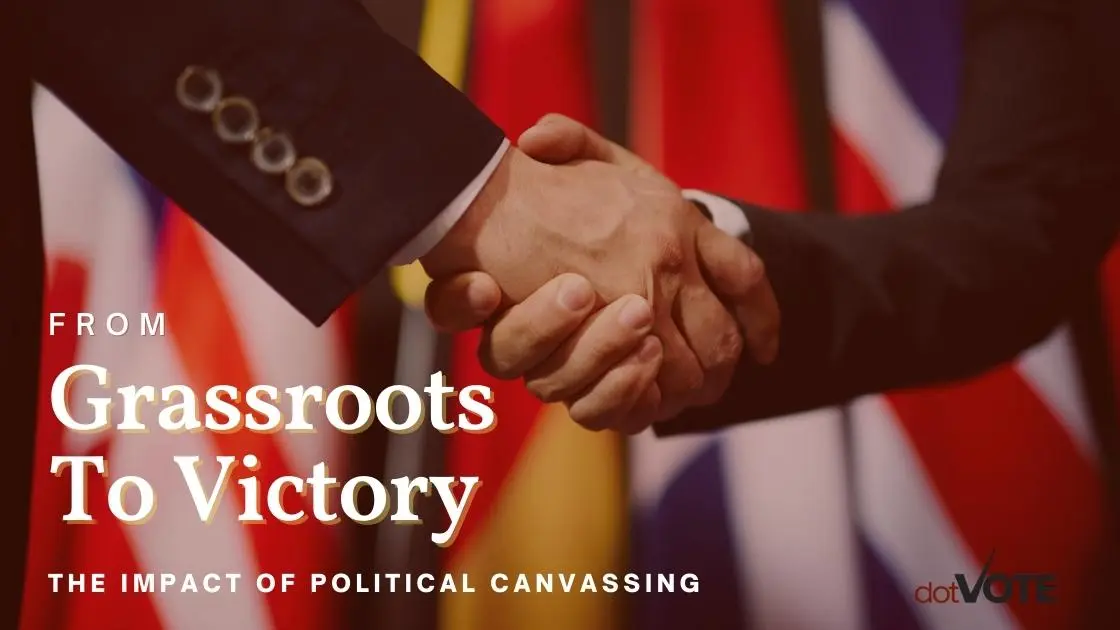 Political
Political canvassing develops as an essential thread in the complicated tapestry of politics, integrating citizens' aspirations with the fabric of administration. This grassroots technique orchestrates
Read More »
Political
Political endorsements can make or break a politician in the high-stakes world of politics. These open statements of support can increase influence and reach and
Read More »